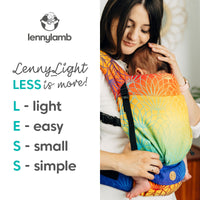 NEWS!
Lenny Lamb has released a brand new baby carrier: LennyLight!
A simpler and lighter adjustable carrier. Which fits from newborn (min. 3.5kg) up to size 98/104.
LennyLight Carrier
Cloth diapers!
Cloth diapers! Woolen covers, cotton inserts, detergent for cloth nappies, ready-made starter packs, etc. Click the button below to see our entire range of cloth nappies.
To the cloth diapers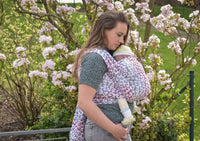 Sale!
Here you will find products that are on sale! Products that are discontinued or that have been tested by the customer but regretted their purchase!

All tested products are checked very carefully before they are put out for sale.
To the sale!
Rent before buy!
Now you have the opportunity to rent before buy! How great isn't that? Test in peace and quiet at home, to see if the baby carrier or baby wrap is right for you.
Click the button below to get to the rental.

(You can only rent if you live in Sweden).
Rental!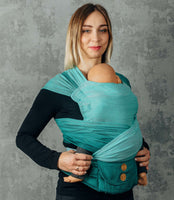 Follow us on Instagram
Follow us on Instagram and take part in news, pre-bookings, competitions and sales! Also be the first to know when sales start.

Babykanga.se